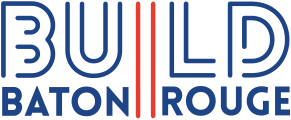 Colleagues, Stakeholders, and Community Members:
Like many of you, we are heartbroken and exhausted by the most recent acts of police brutality and excessive force. We join with those voices across our city and the world in condemning these crimes. We must be careful to exercise self-care and community-care during these times while we continue the fight for racial justice.
At Build Baton Rouge our work is inextricably tied to the long history of how racism has shaped the design and function of our city. The consequences of this history is evident in the racial and spatial stratification that defines modern day Baton Rouge. Racial inequality has always had a spatial dimension. Today urban development is almost entirely an exercise in repairing the damage of decades of racial segregation, redlining, systemic disinvestment, blight, and how all of it disproportionately impacts black communities.
Our mission is bringing people and resources together to promote equitable investment, innovative development, and thriving communities across all of Baton Rouge. Through our work at Ardendale, in Mid-City, along Plank Road, and across North Baton Rouge we are making progress. But there's so much more to do and so many more resources we need to bring about catalytic, transformative change.
We hear the calls for equity and justice and stand in solidarity with those demanding resources to revitalize our city's disinvested neighborhoods that have been neglected and left behind. Last year our community came together to create the Imagine Plank Road Plan for Equitable Development and Baton Rouge was awarded funding to develop the Ardendale/Melrose East neighborhood. Now's the time to leverage those wins with additional resources to build on our momentum and turn plans into reality.
We are a public agency and accountable to you. We have projects and planning underway that can benefit from your passion and participation. We want to support your projects and planning as a partner and ally. Please follow @buildbatonrouge and our website, www.buildbatonrouge.org, for continued updates and opportunities to get involved.
Together we can create a more equitable, just, and humane city. Lets build it together.
Visit @BuildBatonRouge on Facebook, Instagram, and YouTube for a video version of this message.