Vision
A more vibrant Baton Rouge for everyone.
Mission
Bringing people and resources together to promote equitable investment, innovative development, and thriving communities across all of Baton Rouge.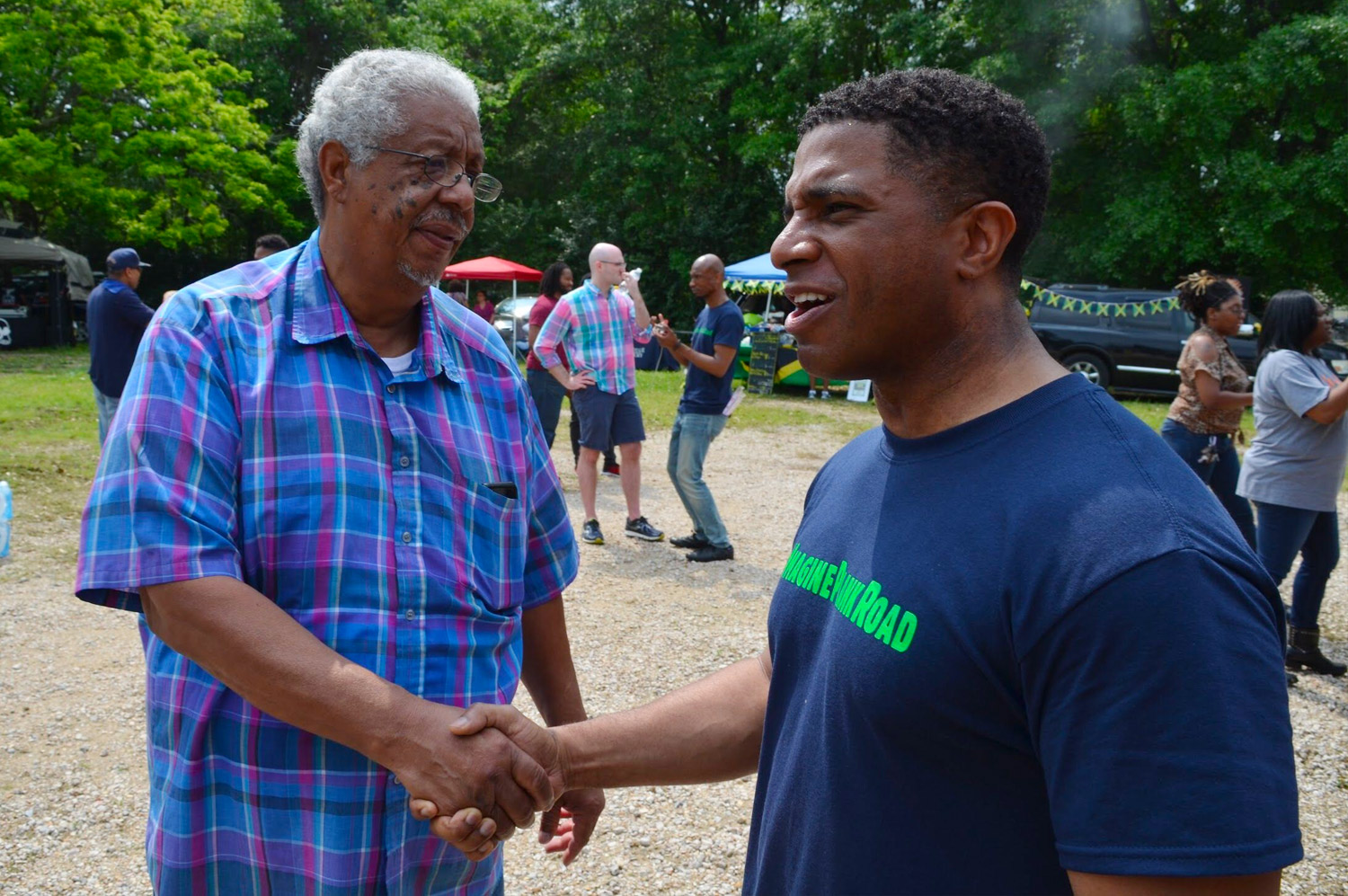 Values
Accountability
We approach our work with transparency and integrity to establish and uphold the public trust.
Equity
We celebrate the successes of our city while recognizing its history and the need to expand access to the resources, opportunities, and influence necessary to live, work, and thrive.
Community Collaboration
We prioritize community voice and participation to inform and guide our work.
Innovation
We embrace an entrepreneurial approach to community development and the transformation of the built environment.
Inclusion
We promote authentic and empowered participation, where all people feel they are heard, respected, and belong.
Service
We support partnerships, opportunities, and developments that build the leadership capacity of all members of our community.

Build Baton Rouge was created as The East Baton Rouge Redevelopment Authority by the 2007 Louisiana Legislature and began operations in 2009. It is governed by a five-member Board of Directors and its jurisdiction includes the entirety of East Baton Rouge Parish. Board members are appointed by the City of Baton Rouge/East Baton Rouge Parish Mayor-President, the Baton Rouge Area Foundation, and the Baton Rouge Area Chamber. The Authority was created to "formulate a workable program or programs for using appropriate private and public resources to eliminate and prevent the development or spread of slums and blight, to encourage needed rehabilitation, and to provide for the redevelopment of slum or blighted areas, or to undertake other feasible parochial activities as may be suitably employed to achieve the objectives of such workable program."
The authority got off to a strong start, setting the foundation for transformative initiatives that are still unfolding today. In 2009 the authority was awarded $60 million in federal New Market Tax Credits and spearheaded major developments in its first five years, including the ExxonMobil YMCA on Howell Boulevard, the downtown Hampton Inn and Suites, and the Emerge Center on Innovation Park Drive. It facilitated community improvement plans for five north Baton Rouge neighborhoods and helped finance the mixed-income Elysian apartments as well as the Autumn Place and Willow Creek townhomes.
Over the past decade, the Authority has deployed and leveraged over $80 million to create $300 million in projects, including 863 affordable housing units and 3,400 jobs.
In 2017, the Authority's role was expanded to include oversight over the City-Parish's Community Development Block Grants (CDBG) and Housing Opportunities Made Equal (HOME) funding provided through the U.S. Department of Housing and Urban Development's (HUD) community development programs and previously administered by the Mayor-President's Office of Community Development.
In 2019 the Authority changed its name to Build Baton Rouge and adopted its current statement of vision, mission, and values. Over the past decade, the Authority has deployed and leveraged over $80 million to create $300 million in projects, including 863 affordable housing units and 3,400 jobs. It has awarded over $5.6 million in below-market-rate financing, leading to the construction or rehabilitation of 564 affordable housing units and over $250,000 in facade grants to improve 69 storefronts in low-income areas.
It is currently developing Ardendale, a 200-acre urban infill master-planned development that has already received over $50 million in investment and is the centerpiece of a $30 million HUD Choice Neighborhoods Implementation grant awarded in 2019. The Authority has also led a comprehensive, transit-oriented revitalization plan for Plank Road, Baton Rouge's most blighted commercial corridor. In 2019 Baton Rouge was awarded a $15 million Department of Transportation grant to implement bus rapid transit along 10 miles of urban Baton Rouge, including Plank Road.
Build Baton Rouge's future is inextricably tied in addressing that history in ways that create opportunity and build civic pride.
Build Baton Rouge began with a focus on developing the city's urban neighborhoods in the aftermath of Hurricane Katrina and its indirect impacts on the Baton Rouge region. That focus has expanded into a more direct engagement with the realities of racial and spatial stratification in Baton Rouge. Redevelopment authorities have a controversial history in most cities. Many led "urban renewal" efforts that were derided as "Negro removal," a reflection of how the exclusion and marginalization of black communities were driving forces behind most of 20th century urban planning. Because of these practices and their disastrous consequences, many redevelopment authorities struggle to build trust and credibly advance equitable urban visions. Baton Rouge has its own history of racial segregation and urban disinvestment. Build Baton Rouge's future is inextricably tied in addressing that history in ways that create opportunity and build civic pride.
With less than ten years of operations, Build Baton Rouge faces the core challenge of its peers, which involves answering several questions, which include: what does socially and economically equitable, ecologically resilient urban development look like? Moreover, what are the essential tools to realize such a vision? How can cities repair the damage of racial segregation and reverse the excesses of automobile-centric, sprawling land use patterns to construct a future city that is equitable, resilient, just, and humane? These questions animate Build Baton Rouge's visions for its future.
Today, Baton Rouge is seeing the early fruits of Build Baton Rouge's decade of labor as years-long projects come to life. The authority's ongoing initiatives all trace back in some way to it's beginnings and needs the community long ago identified as key to cultivating an equitable, prosperous, and vibrant future city.