Real Estate Development & Public Finance
Electric Depot
Location:
1509 Government Street Baton Rouge, LA 70802
Status:
Phase I completed, Phase II and III underway
Description
In 1916, on the corner of 15th and Government Street, the Baton Rouge Electric and Gas Company began constructing a power plant that would forever change the city of Baton Rouge—from a small agricultural town of rural character, to a city flourishing with industry—nearly overnight. The power plant brought electric power to thousands of families for the very first time. It powered the city's first electric streetcar and ultimately helped usher the city into an era of growth and transformation.
BBR Role
Build Baton Rouge was the master developer for Electric Depot and holds the ground lease to the property. In early 2014, BBR received the donation of the vacant, 6-acre site and hired Duany Plater-Zyberk & Company (DPZ), creators of the Master Plan for Downtown Baton Rouge, to develop a strategic pre-development plan to stimulate economic development, encourage private sector reinvestment, and revitalize the Mid-City district.  DPZ delivered a plan based on best practices and local input that reflects the best use of the property to meet the needs of the Mid City community. In the fall of 2015, BBR issued a Request for Expressions of Interest to select a development partner and selected Weinstein Nelson. Phase I opened in April 2018 and Phase II is underway. To learn more about this process, please visit www.ebrra-entergy.weebly.com.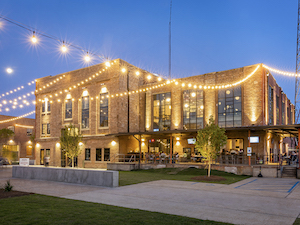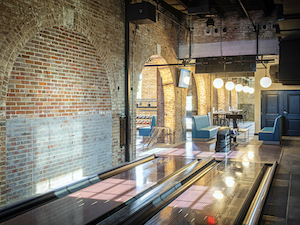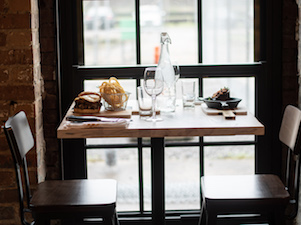 Model Block
Location:
2900 Block of Government Street
http://youtu.be/Gv4e-puEoIg (60 second video tour)
Status:
Completed
Description
In the early 2000's planners turned their attention to Government Street and the possibilities for a more walkable and vibrant traditional commercial corridor. Developer Danny McGlynn and architects Scott Ritter and Steve Maher partnered to redevelop what were empty storefronts in the 2900 block of Government Street. This "Model Block" development revived retail on the corridor and numerous developments followed. Government Street is currently undergoing a "road diet" which will change it from four lanes to three, along with revamping sidewalks and adding bike lanes. The corridor's revitalization is ongoing and the Model Block development was a strong catalytic force.
BBR Role
Build Baton Rouge assisted with a $700,000 gap loan to renovate the Darensbourg building on Government Street, as well as upgrade several neighboring buildings on the 2900 block of Government Street.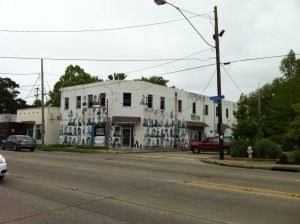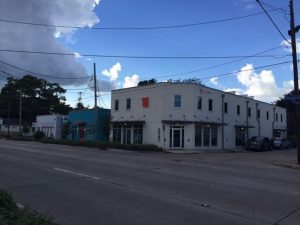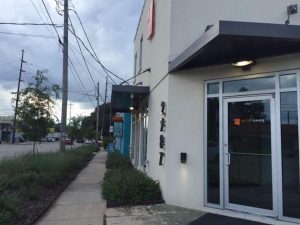 McKay Automotive Training Center
Location:
2115 North Lobdell Ave. Baton Rouge, LA
Status:
Completion Date: Fall 2016
Description
The McKay Automotive Technology Center is part of the campus of Baton Rouge Community College. Its an 82,000 sq. ft. facility that anchors the corner of the Lobdell Boulevard and the Ardendale entrance. The $14.5 million facility houses 4 automotive labs, 2 diesel labs, along with a transmission and hydraulics lab. It has 7 classrooms for automotive training and general purpose education functions as well as a 100 seat auditorium. The building was completed in August 2016 and is the flagship of the Ardendale Development.
BBR Role
Build Baton Rouge is the master developer for the Ardendale development, of which the McKay Automotive Center is a part. BBR sold property to the McKay Automotive Center for its development in accord with the Ardendale master plan.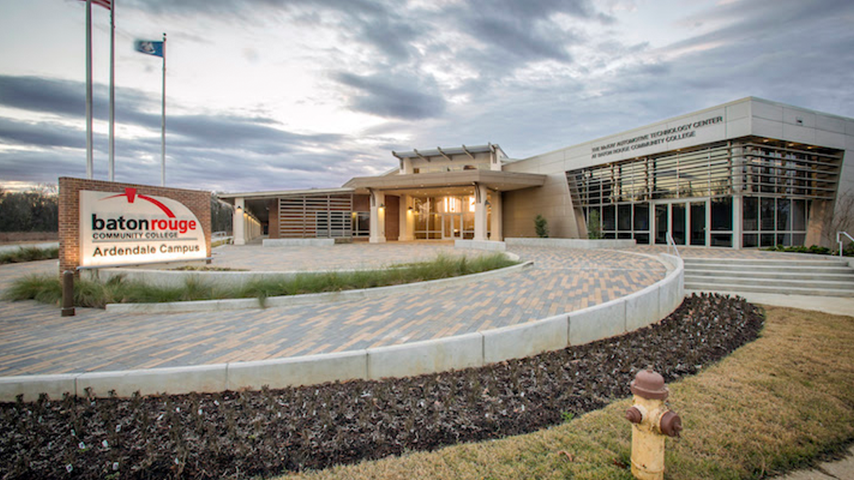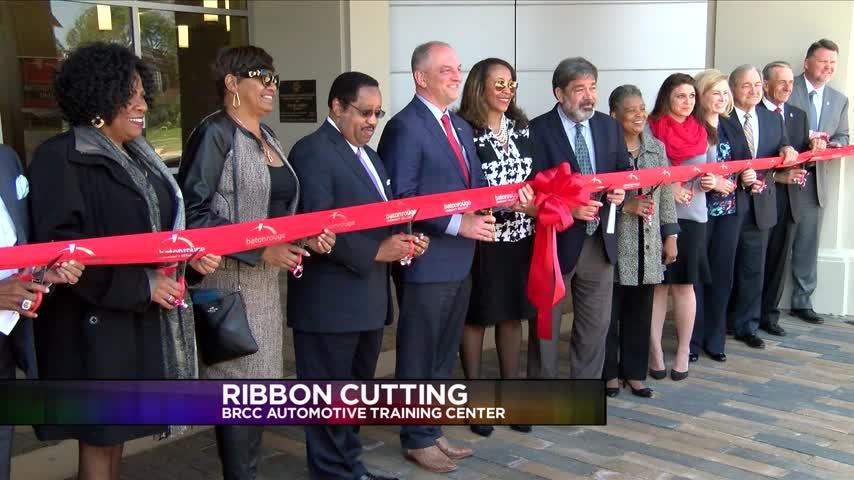 EBRP Career Technical High School
Location:
2101 Lobdell Blvd. Baton Rouge, LA
Status:
Completed Fall 2018
Description
In 2019 East Baton Rouge Public Schools opened the Career Technology Education Center, also known as CTEC, to offer students across the district a new educational track for high school studies and post-graduation careers. CTEC will help students who are ready to begin their career straight from high school or want to dual enroll in technical college courses. The Education Center offers four main areas of focus: Computer Science/Information Technology; Emergency medical tech and health sciences; Automotive operations, instrumentation; and HVAC, electrician, drafting, and carpentry.
BBR Role
Build Baton Rouge is the master developer for the Ardendale development, of which the EBRP Career Technical High School is a part. BBR sold property to the East Baton Rouge Parish School Board for its development in accord with the Ardendale master plan.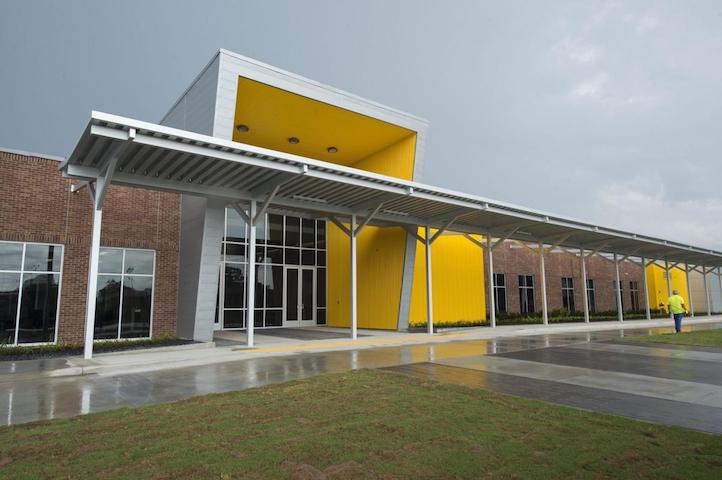 Plank and Calumet Mixed Use Development
Location:
Plank Road between Calumet and Oswego Streets
Status:
Pending
Description
The Plank-Calumet Mixed Use Development is an implementation project of the Plank Road Master Plan, a comprehensive corridor revitalization plan for Plank Road that focuses on transit-oriented, equitable development and the revitalization of North Baton Rouge. The $8 million development is an urban infill, mixed use development comprised of 15,000 square feet of ground floor commercial space and one floors of 15 total mixed-income residential units. The ground floor commercial space is 100% pre-leased with commitments from the YWCA of Baton Rouge for an early childhood center and Build Baton Rouge for their headquarters.
BBR Role
Build Baton Rouge established the Plank Road Area Investment Corporation to lead development on the project and East Baton Rouge City-Parish has committed $2.5 million in Community Development Block Grants to support the project.
Plank Road Eco Park
Location:

Plank Road, Baton Rouge
Status:
Under Development
Description
The Plank Road "Eco-Park" (PREP) concept will combine two needs: community green space and climate mitigation into one. This pocket park will revitalize a vacant and abandoned property while improving the sense of place along Plank Road, mitigating climate change, managing stormwater, and improving health outcomes.
BBR Role
BBR led the development of the Plank Road Plan for Equitable Development, which established community pocket parks as one of its implementation priorities. BBR owns the vacant property identified for the pocket park.